SPH Games by Size Vixen. Interactive, clickable humiliation games will make your little penis cry! Ha Ha Loser!! Playing my games is a good way to reaffirm what a total loser you are.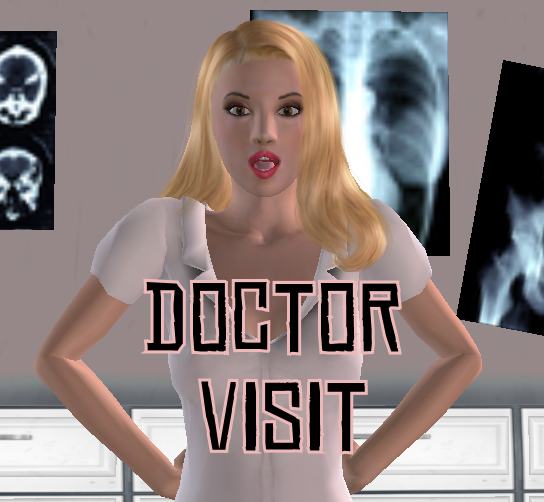 SPH Game Doctor Visit! Get your exam to see if you measure up. Doctor will give you just the right medicine! After you play the game, you can call me for a consultation and to discuss your options!! This game can be played on your computer or your phone. $6.66 BUY NOW
Pay to View Choose your Humiliation SPH Games for sale via Niteflirt
Humiliation Vacation
You have been craving a little excitement and culture in your life. Year after lonely year you spend your vacation off from work on your annual stay-cation where you eat lots of Cheetos, play video games till 3am, watch marathons of porno and of course masturbate like a jerk off junkie nonstop. As a result, this year you need something different. You want to do something adventurous. So you walk down the block and enter the local travel agency office…
Heaven or Hell
An unfortunate accident has ended your life a bit prematurely. Then again you're use to things ending prematurely, aren't you, buddy? What's even more unfortunate is the state in which they are going to find your body. Alas, such mortal worries and concerns are behind you now as you… Begin your Afterlife.
Back 2 School
You are a college professor who spends more time jerking off thinking about your students than you do grading their papers. Then one day, one of your hottest pupils asks to see you after class. Hopefully, it's not about her noticing how you constantly check out her ass!
Life's A Beach
Life's a Beach: A Summertime small penis humiliation adventure game. You encounter a hot blond on the beach, strike up a conversation, and then get to choose the path to your ultimate humiliation. There is no winning here. Just losing as usual, loser boy. But you should be used to that.
Doctor Visit
Doctor Visit: a Small Penis Humiliation Game sure to measure up and give you just the right medicine. After you play the game, you can call me for a consultation and to discuss your options for recovery!! If you win, you will be rewarded but if you lose, you get nothing but the best small penis humiliation treatment.
More sph games coming soon!
Secret Valentine Small Dick Humiliation Game Series
Will you find the girl of your dreams this time around? Or will you be chasing just another unrealistic fantasy? The games may be a mystery, but get a clue loser! There is no mystery to the outcome of your romantic evening.
Exclusive Secret Valentine Mystery Game Exclusive Secret Valentine Mystery Game. Someone has sent you a Valentine but you aren't sure who sent it. Thankfully you have narrowed it down to these three girls.
Your Secret Valentine Revealed You know it's the ONLY Valentine you're going to get! Wow!! Who would have guessed you would get a valentine ever again? Now that you feel like a man, it's time to find out who the lucky lady is. If you can endure the humiliating rejection of your secret crushes, you will reveal who really loves you, baby.
Another Secret Valentine Humiliation Game Your past Valentine days have all been epic failures, but you've finally realized what you were doing wrong. This year you are going to take the bull by the horns and be the aggressor. You're not going to sit around waiting for a granny or some salami smuggler to send you a Valentine. This year you are going to proclaim your love to the girl of your choice, and let the dice roll. Don't expect miracles, after all you are a sexual failure!! The only question left is…Who's going to be the lucky lady?

Holiday Game: Valentine's Quiz