My Small penis humiliation audios will make you melt in your briefs. My audios are the spoken word of my wicked mind. Small penis humiliation, cuckolding, cream pie, cum eating, gender transformations, sissy humiliation, cock and ball torture and orgasm denial and so much more. Most of these are buyable in the niteflirt goody store.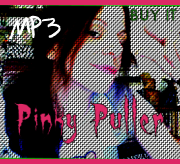 Small Penis Humiliation Audios
Fail proof cum eating instructions
Orgasm Denial Diet Small Penis Humiliation Audios
Mega small penis humiliation audio series broken up into 5 small penis humiliation recordings
Orgasm Denial Part 1: Chastised and Caged
You are a premature ejaculator with a small penis, so I am going to deny your orgasms and make you wear a custom fitted chastity device and only let you out of your cage once a month for one minute of heaven. 9 mins $6.66 | BUY NOW
Orgasm Denial Part 2: Pussy Probation
You still have a premature ejaculation problem…and your dick is still way too small *and shrinking*. So, no fucking or cumming in my pussy for you! Instead we can play with my new dildo and I can bust your pathetic little balls. 8 mins. $6.66 | BUY NOW
Orgasm Denial Part 3: Bargain for Release
The orgasm denial treatment has been working wonders. It is time to reward your efforts at satisfying my sadistic urge to destroy you. It could mean one moment of pleasure in exchange for prolonged chastity with no end in site! 10 Mins $6.66 | BUY NOW
Orgasm Denial Part 4: Cuckolded and Ruined
You have ruined your one and only chance to prove you are not a pathetic premature ejaculator! Now you end up alone and locked up while I cuckold you. My new boyfriend has a big black cock, and you are still denied by the steel cage of my torment!!! 14 mins $6.66 | BUY NOW
Orgasm Denial Part 5: No Happy Ending
There is no happy ending. You have fucked up once again and the future is looking bleak for you as I lay down the new rules of your orgasmless life. You will endure neverending orgasm denial, ball busting, and extreme humiliation forever! 13 mins $6.66 | BUY NOW
Custom Requests
I take requests for the creation of custom small penis humiliation audios. Please message me via Niteflirt if you are interested.
More Humiliation
If you like my small penis humiliation audios and can't get enough of my humiliating laughter you can find some assignments that include audio instructions. I have to warn you, they are extremely humiliating tasks that shall degrade and demean you. No one puts the mean in demean like Misty Mean, SPH Queen!