Tales of SPH and other Stories
Tales of SPH: The ultimate collection of small penis humiliation stories.

Debra the Great BUY NOW
Sorority Cuckold
Night Watchamn
Pool Party
Laundry Lessons
Taxi BUY NOW
Ass from the Past BUY NOW
Little William BUY NOW
Night Nurse BUY NOW
Sasha BUY NOW
Greg's Mistake BUY NOW
Dr. Smalls BUY NOW
Thermosphere BUY NOW
Sloppy 69s BUY NOW
Natalie's Little Friend BUY NOW
Panty Sniffer BUY NOW
Tutoring Stephanie BUY NOW
Written Essay Becomes Oral Assignment BUY NOW
Hector's Makeover BUY NOW
PumpkinheadBUY NOW
The Witches Three BUY NOW
Saint Dick : Holiday Story Buy Now
caged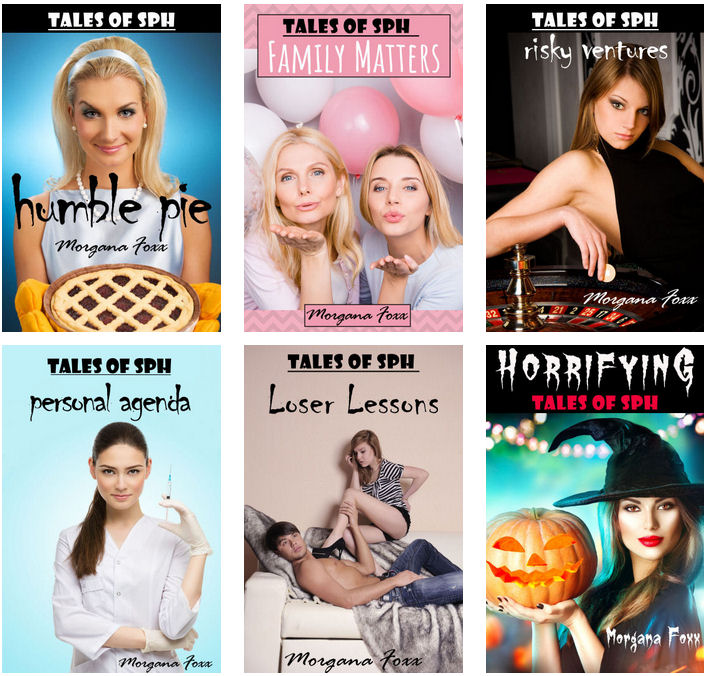 Tales of SPH:
Small Penis Humiliation
The ultimate collection of small penis humiliation stories. Tales of SPH is a six volume masterpiece of erotic humiliation.
Tales of SPH #1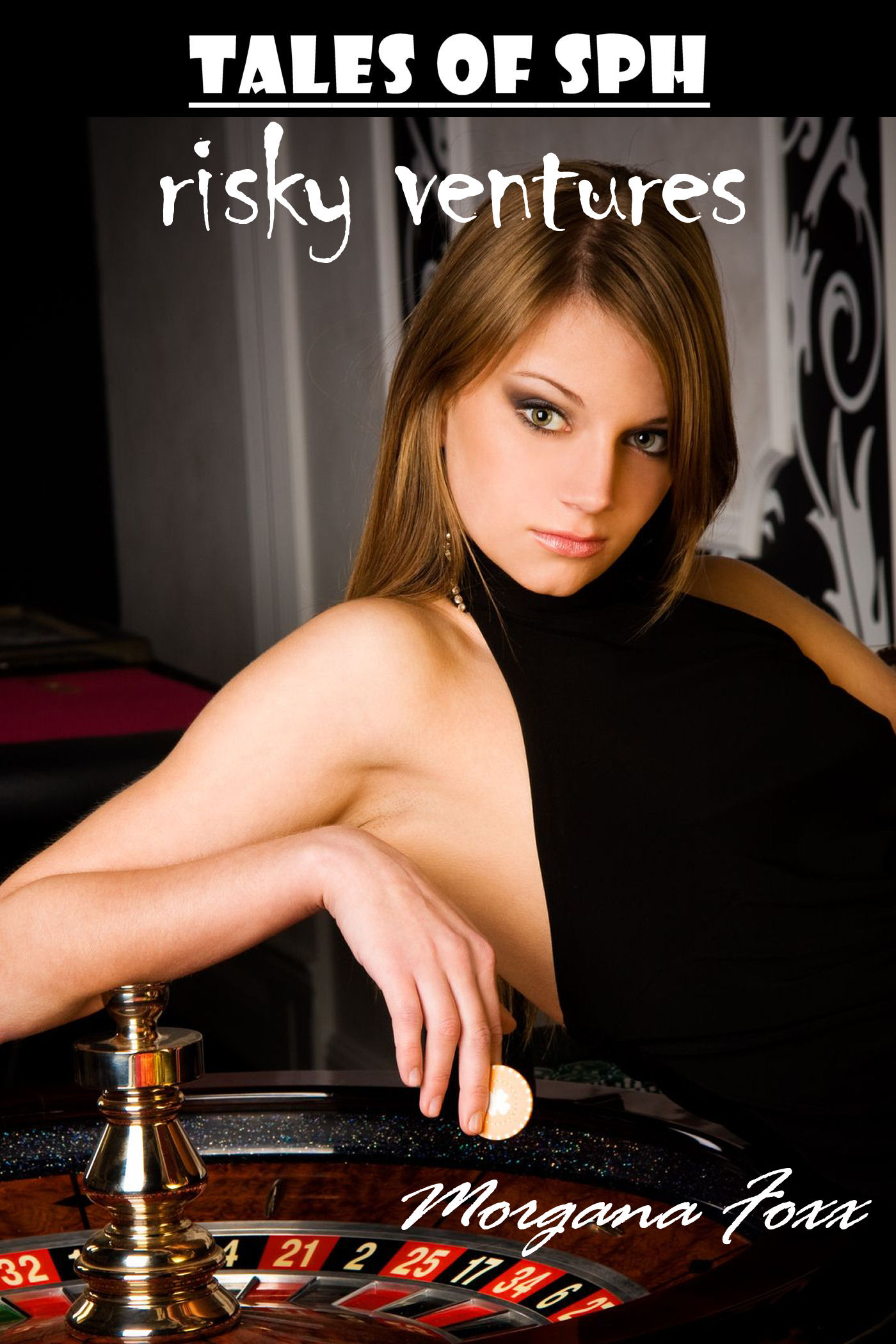 Risky Ventures Five brutally humiliating tales of high stakes and deep losers. Each of the small penis humiliation stories in this collection uniquely portrays SPH at its finest. From sleight of hand to utter humiliation, these truly terrifying tales are fully loaded. It's game on if you decide to read on. Care to try your luck? Tales of SPH: Risky Ventures, a SPH Classic collection of tiny penis tales.
Buy on Niteflirt
Tales of SPH #2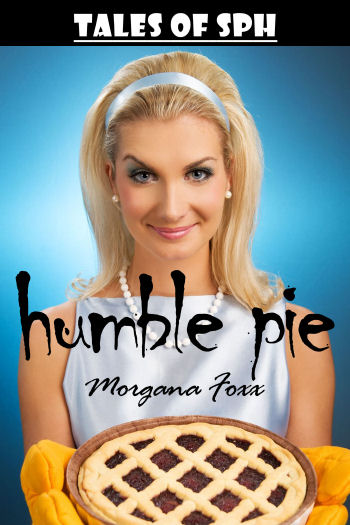 Humble Pie Five scathingly torrid tales of small penis humiliation. Humble Pie is a tasty dish of small penis humiliation, best served hot and steamy. The men in these tales have obviously done something wrong, and as a result, they endure humiliating scenarios. Humble pie is filled with femdom humiliation stories, indeed. Tales of SPH: Humble Pie, Small penis humiliation at its finest.
Buy on Niteflirt
Tales of SPH #3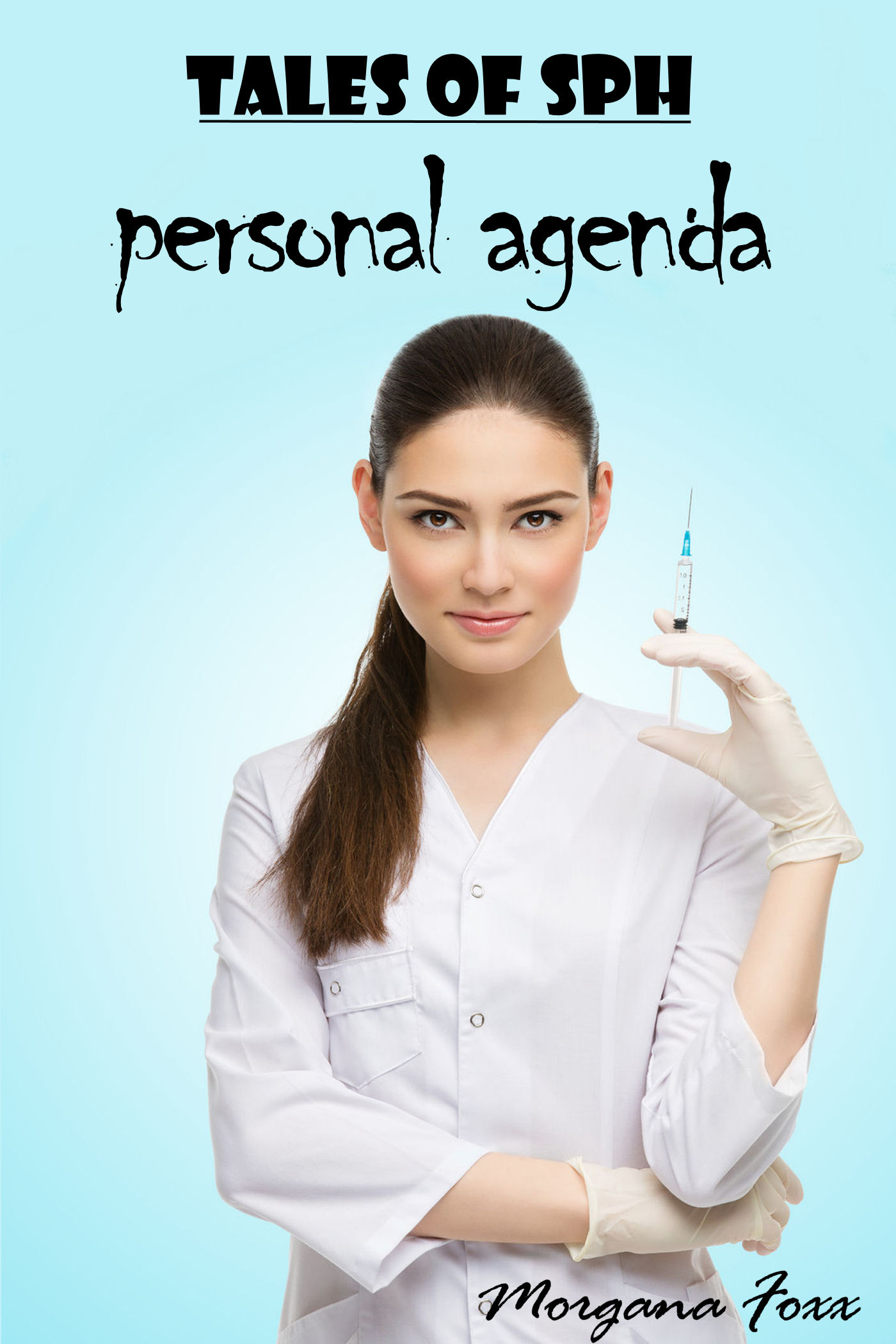 Personal Agenda Five hauntingly brutal tales of small penis humiliation, Personal Agenda features classic humiliation erotica like Ass From the Past and Night Nurse. The stories contained in Personal Agenda are sharp, provocative, and pleasing to the eyes. You will read explicitly tantalizing tales of dominant women having their way with men who just do not measure up in the end.  FAN FAVORITE! Buy on Niteflirt
Tales of SPH #4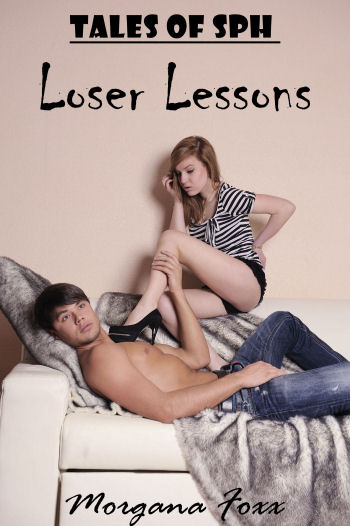 Loser Lessons Seven tantalizing tales of tiny penis torture. The small penis humiliation erotica stories in this collection revolve around the fine art of learning your lesson as well as your place in a dominant woman's world. Loser Lessons features stories of erotic humiliation, emasculation, feminization, and female superiority. You will meet brilliant women who are studious divas, master manipulators, and skillful educators. Buy on Niteflirt
---
Big Tales of SPH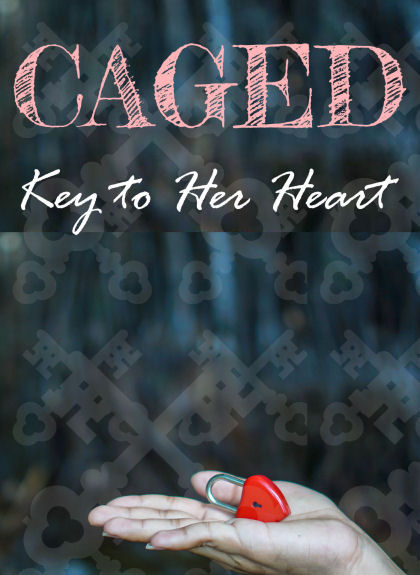 CAGED: In this big tale of small penis humiliation, Reyna's fiancée comes up a little short in more ways than one. She has had with his small size and his lack of stamina. First, she puts him in a chastity cage, then she denies him orgasms. Each time he makes a mistake, Reyna punishes him severely by spanking his balls. When he disappoints her one last time, she finds herself in the arms of a well-hung stud who is eager to satisfy her insatiable hunger.
Buy on Niteflirt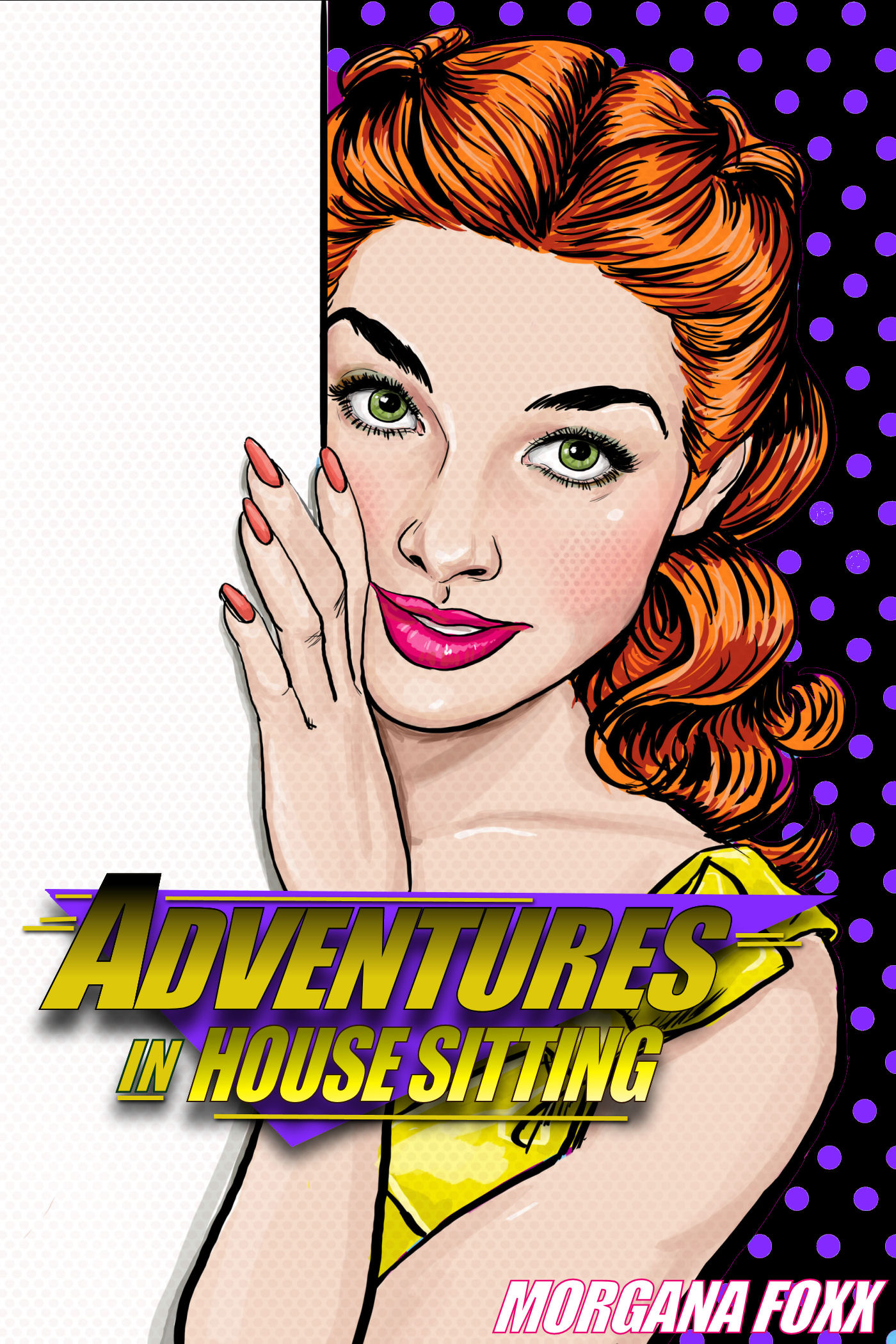 ADVENTURES IN HOUSE SITTING Monica's new job shifts from ordinary to extraordinary when she meets Max, an inexperienced college freshman with a small, but dangerous little secret. When Monica discovers what he's been hiding, first she threatens to tell everyone, then she teases him mercilessly. Will Monica ruin his reputation, or will his little secret lead to a big surprise? Buy on Niteflirt
Choose Your Own Humiliation Stories
Femdom humiliation erotica stories with a twist. Chose your own adventure in these highly addictive erotic stories. More to come and more chose your humiliation stories are on my games page. They are more like games then stories, but each one is as thrilling as one of my novels!!
Saturday Night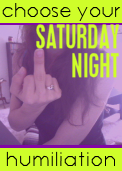 It's Saturday Night and while most of the world is out having a good time and getting laid, you are at home in front of your computer, pulling on your sad excuse of a dick. Tonight's feature is one of your favorite movies: a classic sperm spiller.


Megan's Panties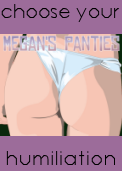 A choose your own small penis humiliation erotica story! Tons of paths and different endings…. Of course, I promise you loser, none of them leads to a happy ending


For more choose your adventure humiliation games, you can go here.
Most of my stories are available to purchase on Niteflirt, but they are also sold on other sites too  in case they are too taboo for NF >__<….