My library of small penis humiliation stories, femdom humiliation erotica, and sex fueled romance books.
Tales of SPH: Small Penis Humiliation Series
"The ultimate collection of small penis humiliation stories. Tales of SPH is a six volume masterpiece of erotic humiliation."
You can buy most of the stories individually on niteflirt. But not the taboo ones 😉 You will have to get those on smashwords.
Tales of SPH #6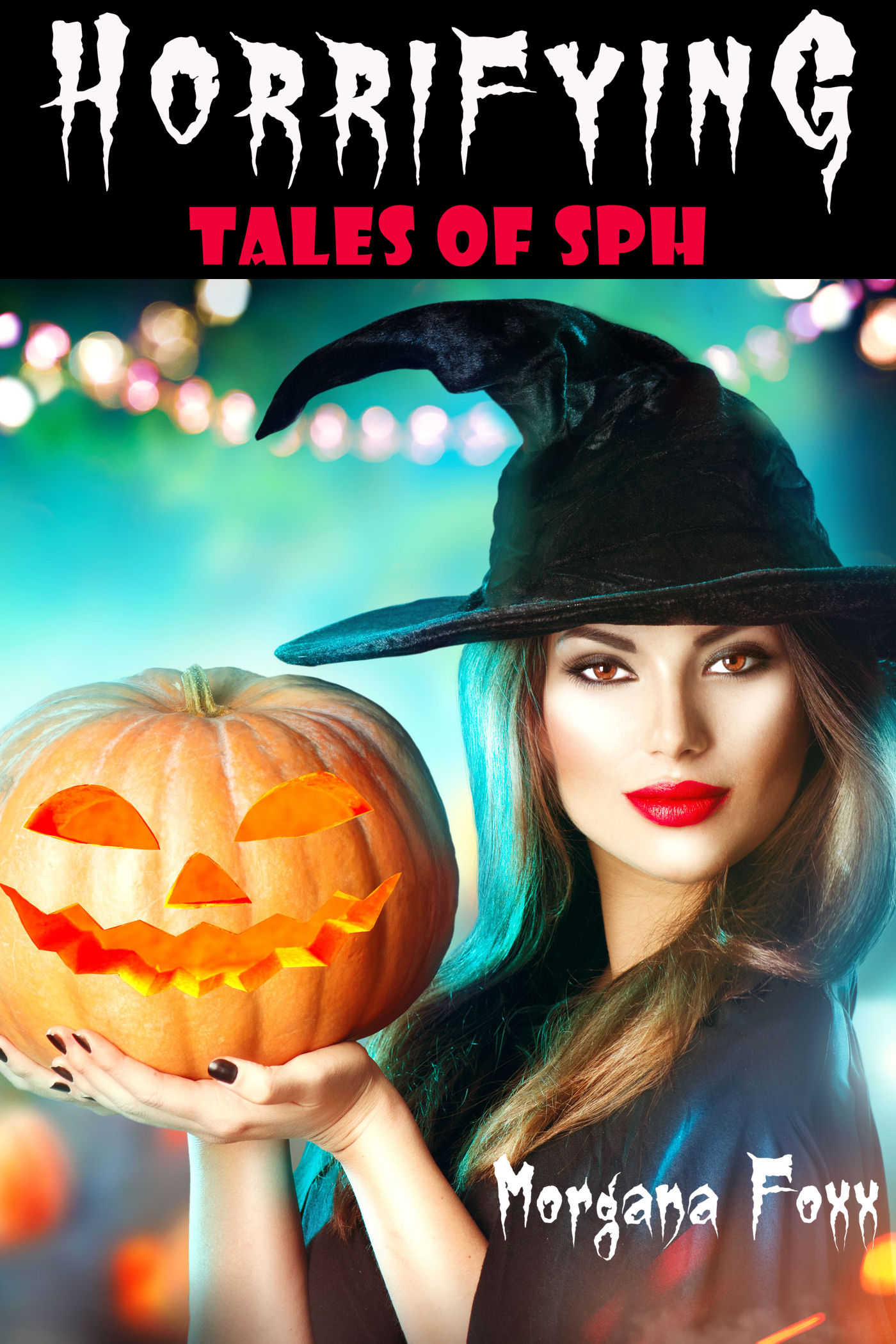 Horrifying Tales of SPH Three horrifyingly humiliating tales of small penis humiliation. Presenting a trio of thrilling creature features such as a pumpkin monster, a coven of wicked witches, and would you believe– a werewolf?! Halloween's a time for chills, a time for treats and a time for thrills! It's the best time of year to delve into the supernatural side of humiliation erotica! Featuring 3 classic SPH terrors: PUMPKINDICK, WEREWOLF CUCKOLD, THE WITCHES THREE. Buy on Smashwords
Tales of SPH #1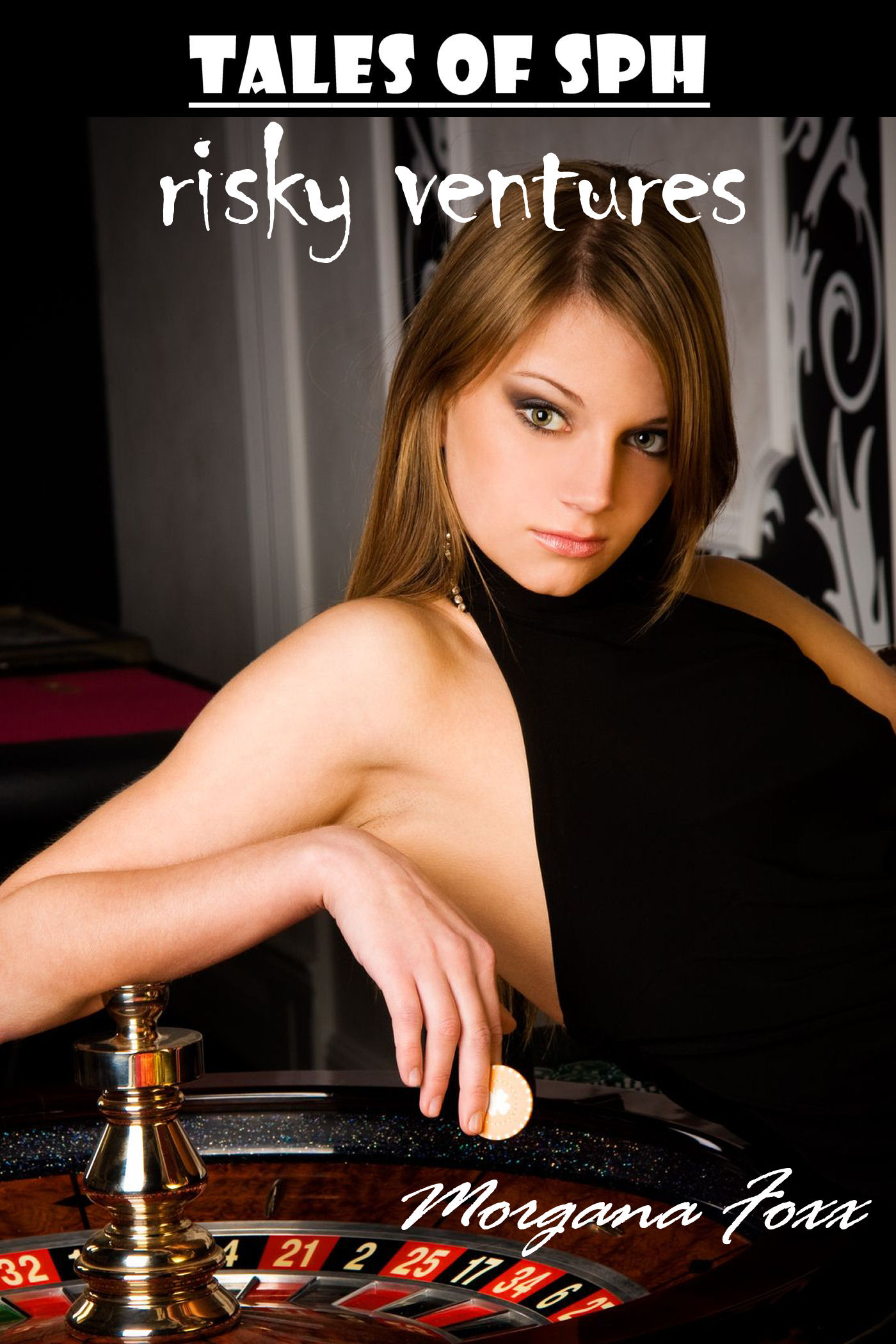 Risky Ventures Five brutally humiliating tales of high stakes and deep losers. Each of the small penis humiliation stories in this collection uniquely portrays SPH at its finest. From sleight of hand to utter humiliation, these truly terrifying tales are fully loaded. It's game on if you decide to read on. Care to try your luck? Tales of SPH: Risky Ventures, a SPH Classic collection of tiny penis tales.
Buy On Smashwords | Buy on Niteflirt
Tales of SPH #2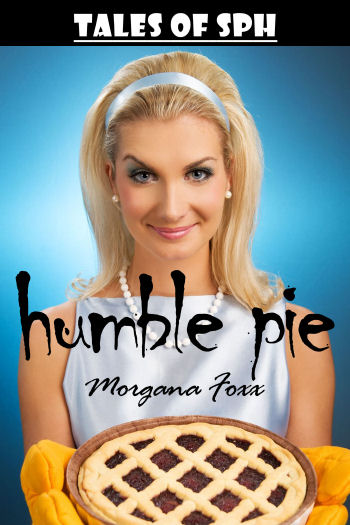 Humble Pie Five scathingly torrid tales of small penis humiliation. Humble Pie is a tasty dish of small penis humiliation, best served hot and steamy. The men in these tales have obviously done something wrong, and as a result, they endure humiliating scenarios. Humble pie is filled with femdom humiliation stories, indeed. Tales of SPH: Humble Pie, Small penis humiliation at its finest.
Buy On Smashwords | Buy on Niteflirt
Tales of SPH #3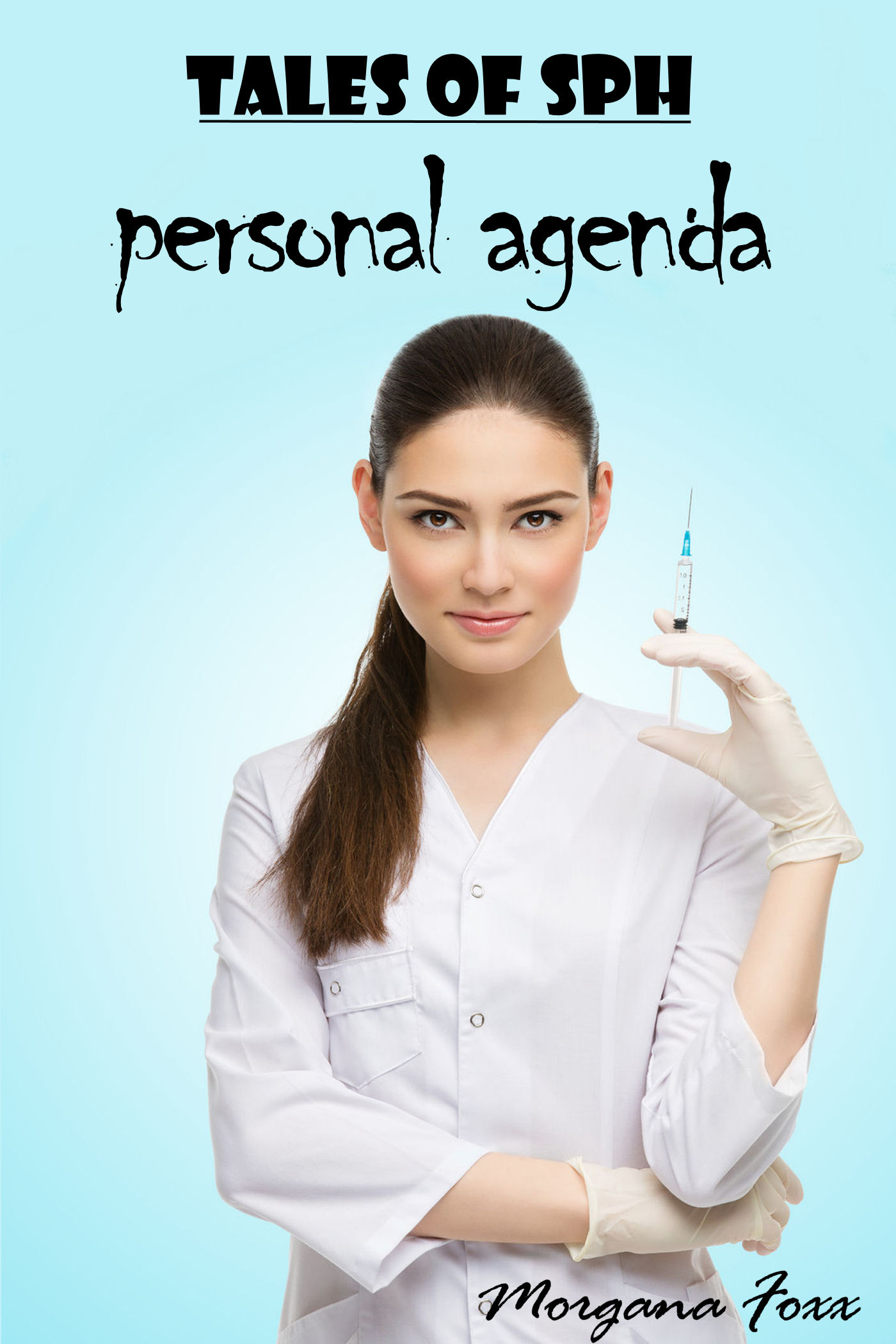 Personal Agenda Five hauntingly brutal tales of small penis humiliation, Personal Agenda features classic humiliation erotica like Ass From the Past and Night Nurse. The stories contained in Personal Agenda are sharp, provocative, and pleasing to the eyes. You will read explicitly tantalizing tales of dominant women having their way with men who just do not measure up in the end.  FAN FAVORITE!
Buy On Smashwords | Buy on Niteflirt
Tales of SPH #4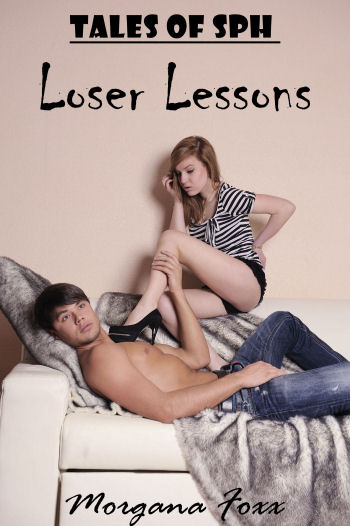 Loser Lessons Seven tantalizing tales of tiny penis torture. The small penis humiliation erotica stories in this collection revolve around the fine art of learning your lesson as well as your place in a dominant woman's world. Loser Lessons features stories of erotic humiliation, emasculation, feminization, and female superiority. You will meet brilliant women who are studious divas, master manipulators, and skillful educators
Buy On Smashwords | Buy on Niteflirt
Tales of SPH #5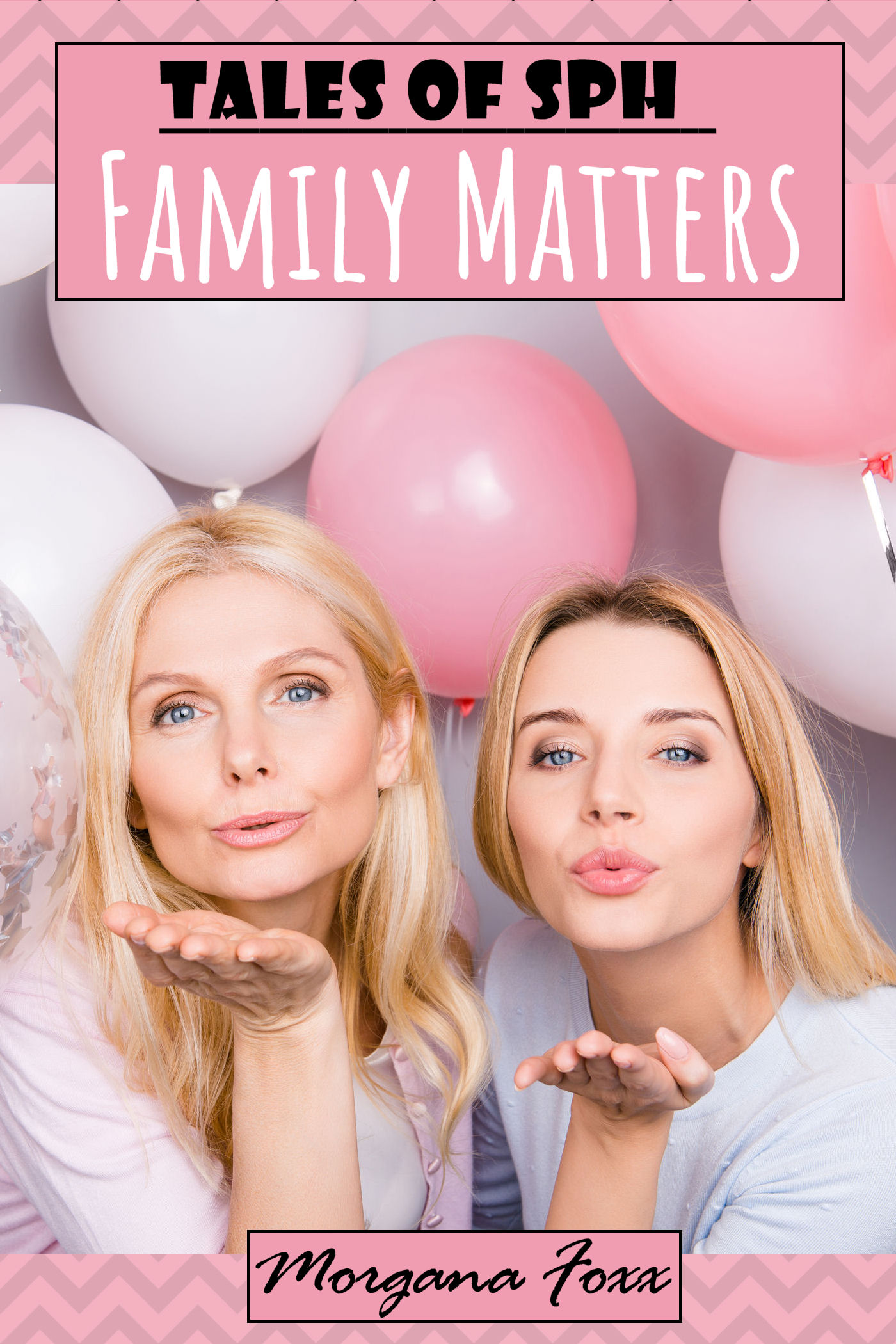 Family Matters Tales of SPH: Family Matters. Three taboo tales of small penis humiliation. Just because you are family, that does not mean you are safe from humiliating experiences. Even when things become a little too close for comfort, there is always plenty of room for embarrassing moments. When it comes to family matters, size always matters. This story is crazy taboo and is only available from limited distributors. It contains a trifecta of incest tales of sph.
Buy On Smashwords
---
Humiliation Stories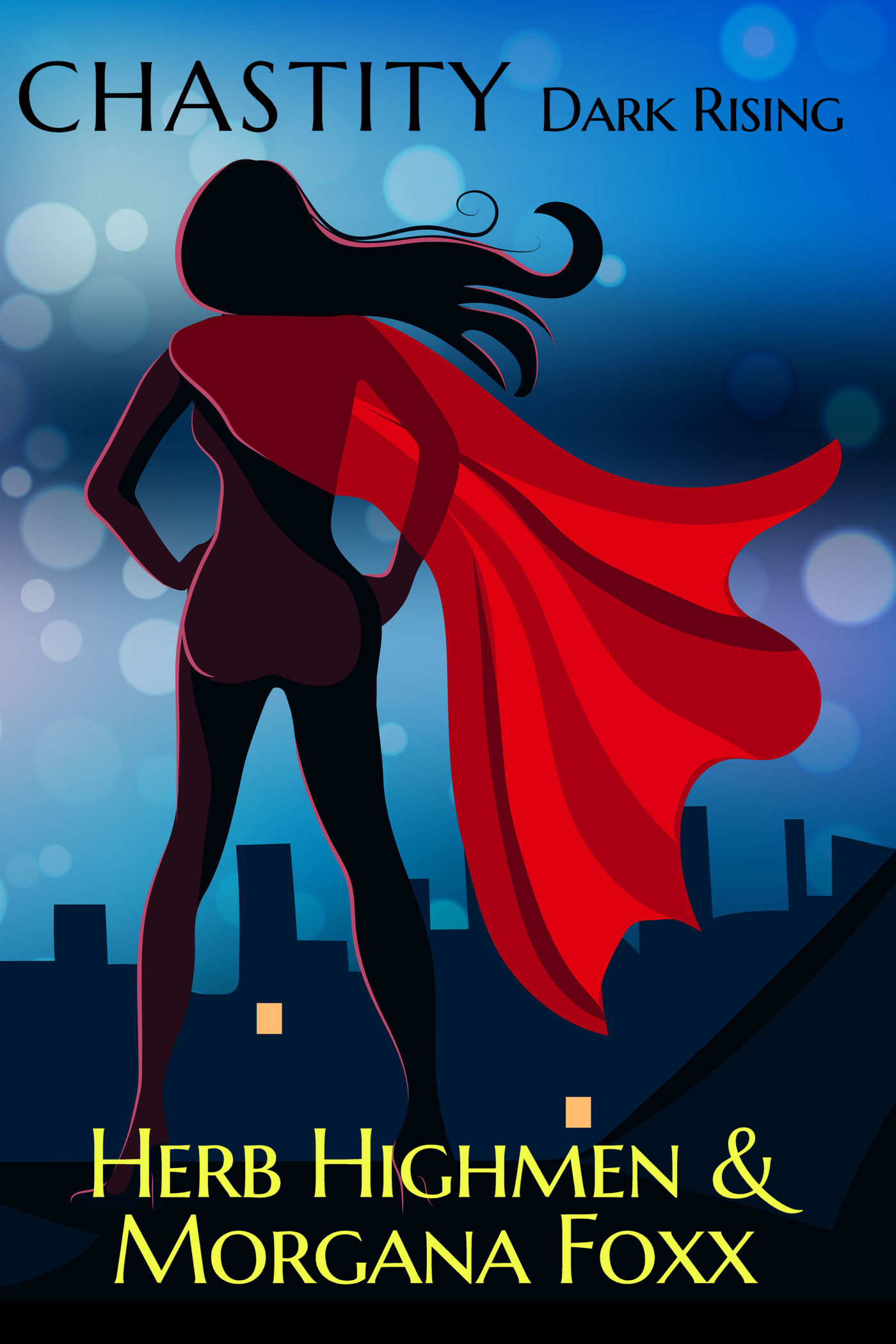 Chastity: In a city overrun with psychotic criminals, one girl with a very dark past decides to take a stand. Chastity suits up and hits the streets vowing to lock up any man who would prey on a female. When our hero encounters a sadistic gang, Chastity may realize that she's in over her head. Buy on Smashwords.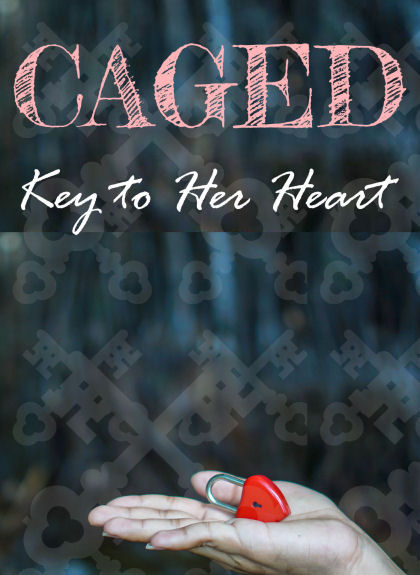 CAGED: In this big tale of small penis humiliation, Reyna's fiancée comes up a little short in more ways than one. She has had with his small size and his lack of stamina. First, she puts him in a chastity cage, then she denies him orgasms. Each time he makes a mistake, Reyna punishes him severely by spanking his balls. When he disappoints her one last time, she finds herself in the arms of a well-hung stud who is eager to satisfy her insatiable hunger.
Buy on Niteflirt | Buy on Smashwords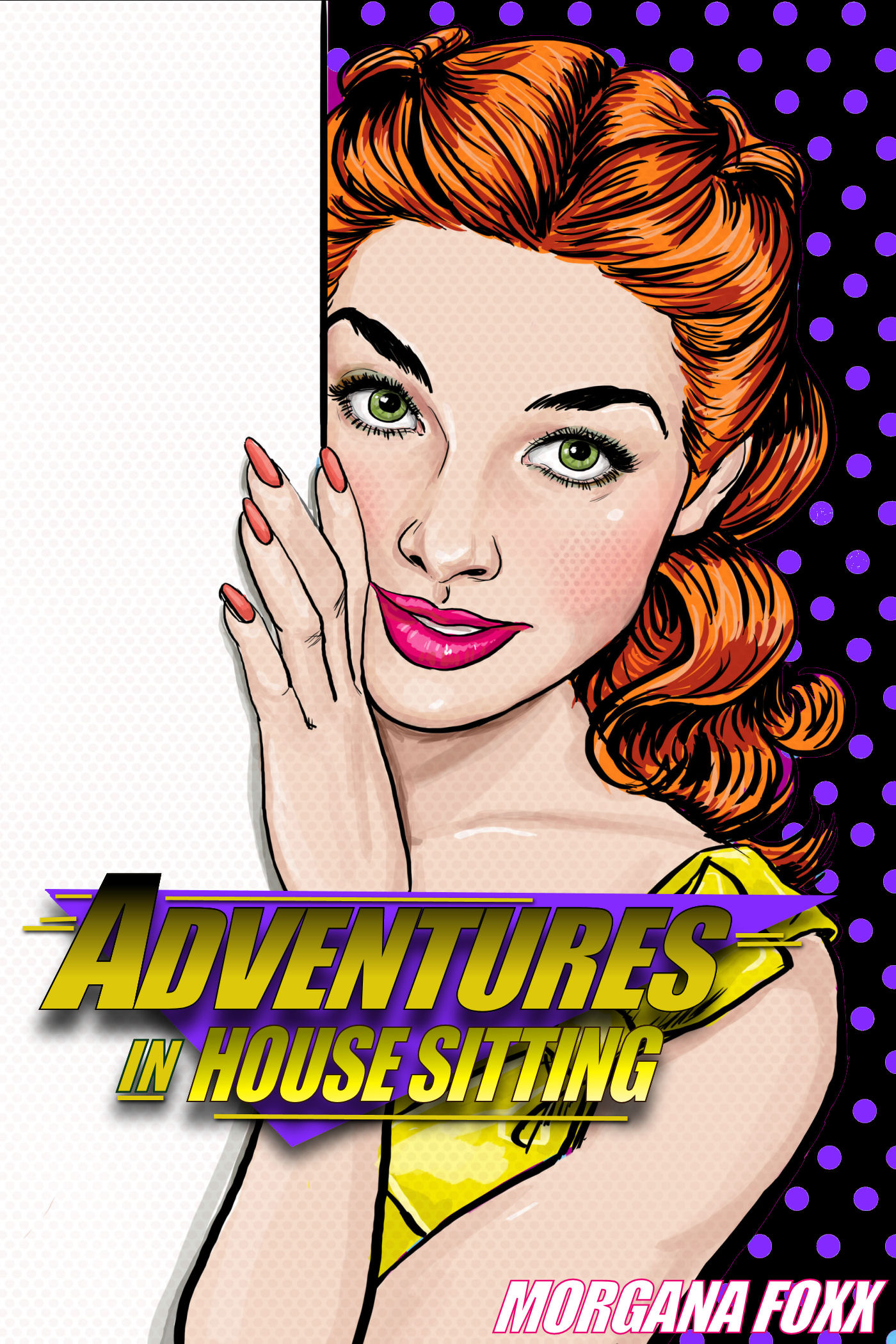 ADVENTURES IN HOUSE SITTING Monica's new job shifts from ordinary to extraordinary when she meets Max, an inexperienced college freshman with a small, but dangerous little secret. When Monica discovers what he's been hiding, first she threatens to tell everyone, then she teases him mercilessly. Will Monica ruin his reputation, or will his little secret lead to a big surprise? Buy on Niteflirt | Buy on Smashwords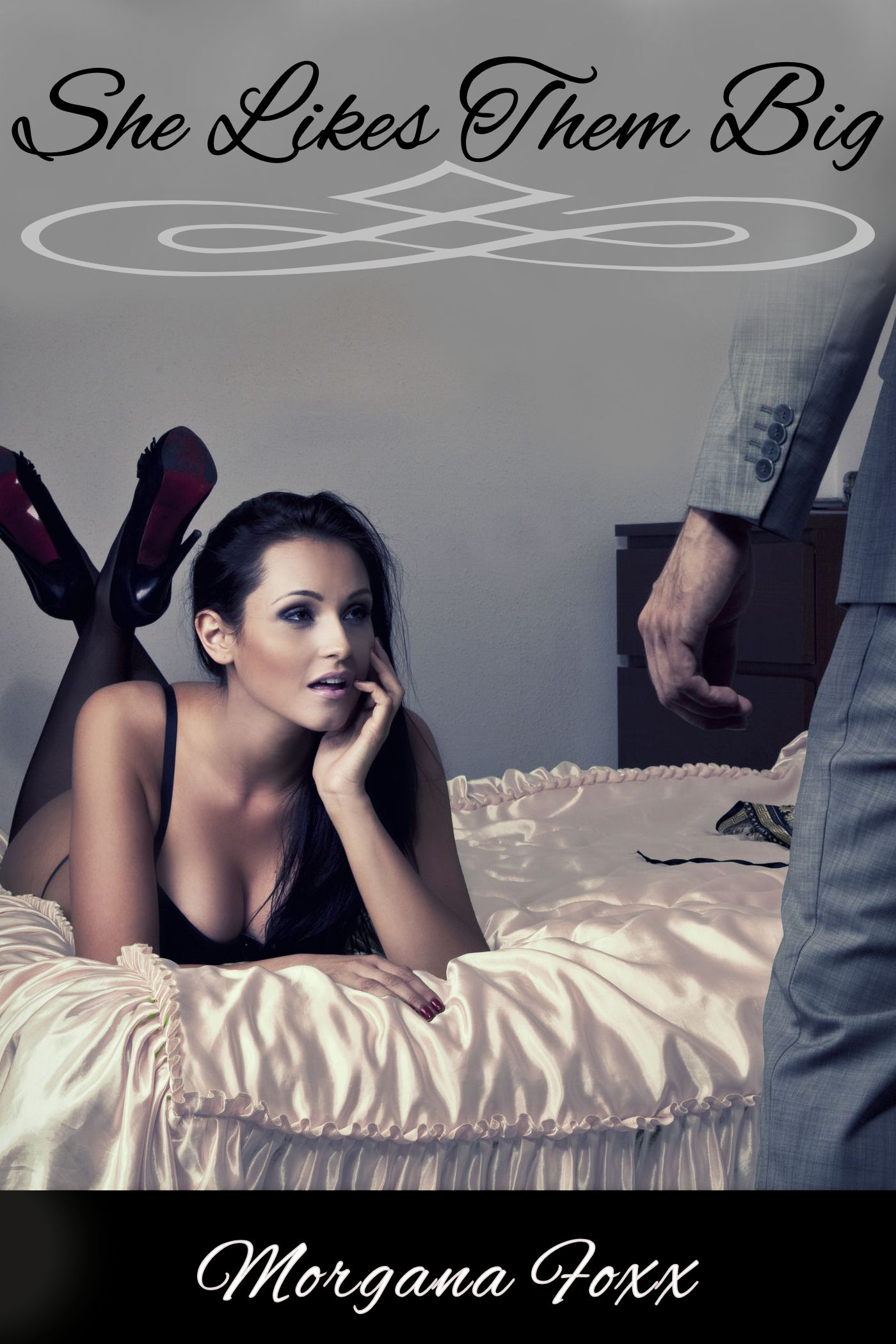 SHE LIKES THEM BIG Samantha has always been able to get what she wants except when it comes to men. Everything changes when she meets Robert. Enigmatic, charming, and sexy, he has everything Samantha could ask for in a man. Robert's jealous ex wife is still in the picture, and she has a vendetta against Samantha. Will Samantha and Robert's love conquer all, or will the scorned woman reign victorious? Buy on Smashwords
Taboo Classics With a Twist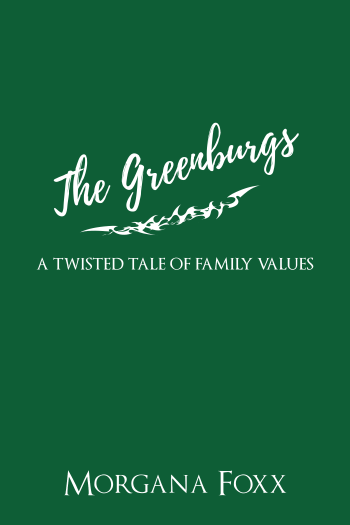 The Greenburgs: The Greenburgs and their dirty deeds. This family knows no bounds as they engage in taboo family time where every family game night can transform into naked twister time. Mother on son, Daddy and daughter. Sibling rivalry galore. When you visit the Greenburgs, you never know what to expect, but if one of the lovely ladies of the house is around, expect to get lucky.
Buy on Smashwords
Choose Your Own Humiliation Stories
Femdom humiliation erotica stories with a twist. Chose your own adventure in these highly addictive erotic stories. More to come and more chose your humiliation stories are on my games page. They are more like games then stories, but each one is as thrilling as one of my novels!!
Saturday Night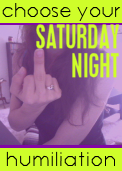 It's Saturday Night and while most of the world is out having a good time and getting laid, you are at home in front of your computer, pulling on your sad excuse of a dick. Tonight's feature is one of your favorite movies: a classic sperm spiller.


Megan's Panties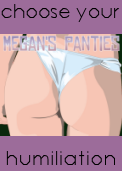 A choose your own small penis humiliation erotica story! Tons of paths and different endings…. Of course, I promise you loser, none of them leads to a happy ending


For more choose your adventure humiliation stories, you can go here.
Most of my stories are available to purchase on Niteflirt, but they are also sold on other sites too  in case they are too taboo for NF >__<….
About my Stories
Femdom humiliation erotica and romance novels are my specialties. I love writing erotica and exploring the world of kink and fetish. My titles encompass many different genres of filthy sex. including small penis humiliation erotica, domination, cuckolding and even taboo subjects… Well versed in humiliation and amore, my words will take you where you need to be. A bit of a romantic, you will often find tales of love and romance appear amongst my sordid humiliation erotica and small penis humiliation stories. Drenched in femdom power, my erotic stories touch on small penis humiliation and assorted humiliation erotica based in femdom, cuckolding, feminization, chastity, and orgasm denial and of  course SPH. What is small penis humiliation anyway?