Okay boys and girls. It's October. You know what that means! Time to saddle up and ride that pumpkin for me! Pumpkin fucking is Halloween humiliation tradition.  Halloween Humiliation has a nice ring to it. The two words go hand in hand. Toss in a tiny penis and a pumpkin, and it sounds like the perfect jack-o-lantern.
HALLOWEEN HUMILIATION LOSERS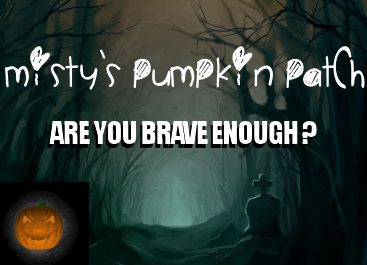 ENTER THE PUMPKIN FUCKER PATCH
Tiny Penis Pumpkin Fucking
This year, one spectacular loser stepped up to the plate to take part in my tiny penis pumpkin fucking challenge. You've heard of pumpkin chuckin', I am sure of that…. but have you ever tried pumpkin fucking? It is surprisingly pleasurable experience despite the sheer humiliation of fucking a gourde!!
You have to see this guy in action! He told me that it felt a lot better than he thought it would.
Click the banner to expand the video. It is extremely graphic and a pumpkin is severely harmed in this video. If you should find any of that offensive…LOL
His penis looked so small, didn't it? But the harder he fucked the pumpkin, the harder his little tiny penis grew!!
Do you want to humiliate yourself for me?  Be a part of Misty's Pumpkin Fucking Patch!