Tis the season to spoil a Goddess
One little minion went out of his way to spoil a Goddess this Christmas! Panty Boy Loser gave me a handmade Christmas card and stuffed it full of cash! He tried to do my donut humiliation assignment and FAILED. He tried to do my fruitcake humiliation assignment and FAILED, he even tried to buy sissy panties, but he FAILED again. Then one morning I found this card in my inbox in an attempt to impress me, and make up for being a fatal failure. Then a few days later, he sent another message with a big fat $100 dollar tribute attached. This is how it should be, minions. If you sense the opportunity to spoil a goddess, SEIZE IT! Nothing can bring more cheer than to spoil a goddess during this time of year.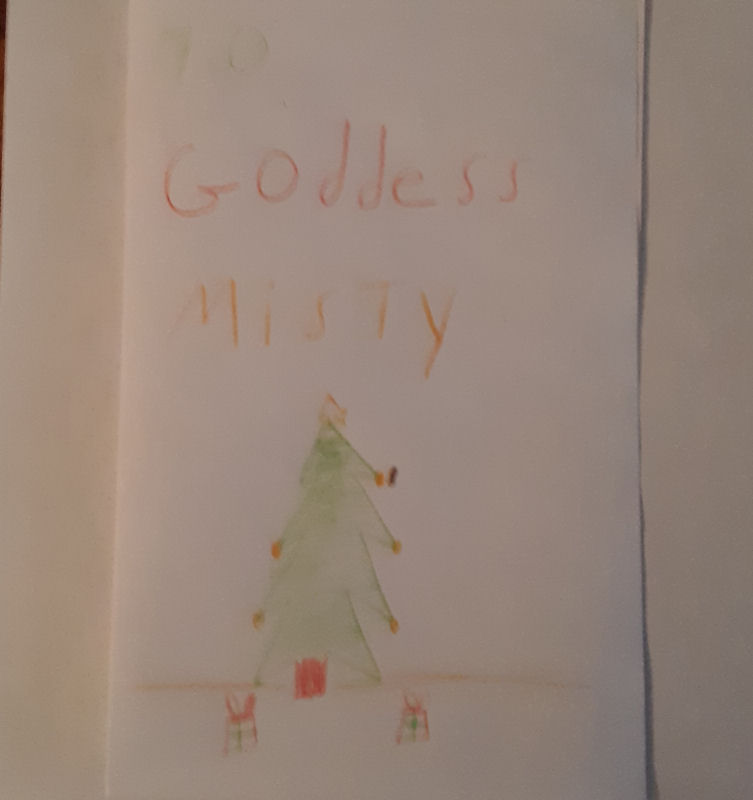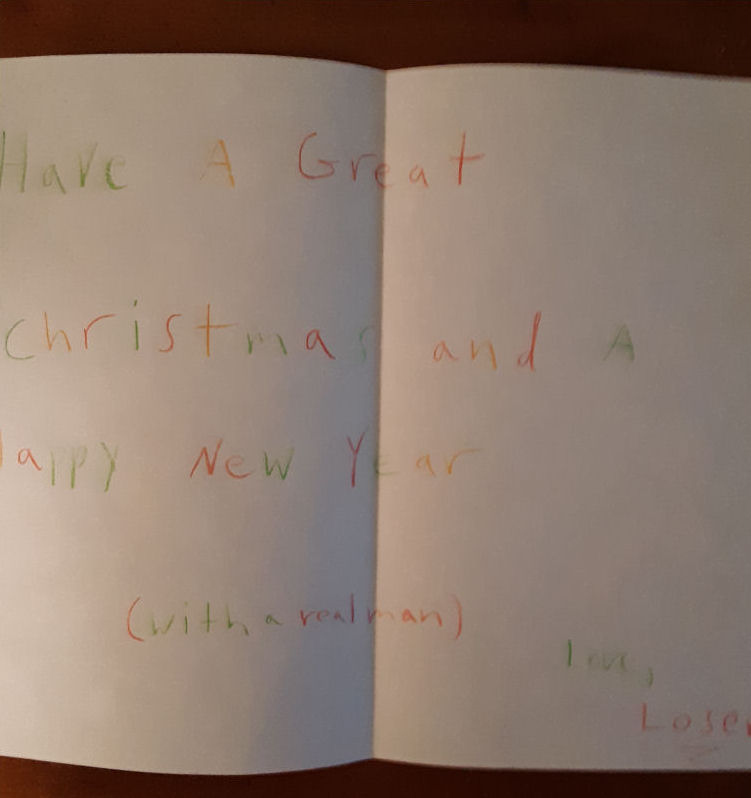 "Have a Great Christmas and a Happy New Year (with a real man) Love, Loser"
I deciphered it since it is so crudely drawn with crayons that you may have a hard time reading it. This is one little itsy bitsy minion that is going on the naughty list this year despite his generous gift to the Goddess.