Well yes I can't believe it is another post about chastity! It seems to be a popular topic this time of year in the wake of locktober. Gotta admit it was a catchy theme. So I was thinking how fun it would be to have a new chastity sub, who is truly into the fetish and not just doing it because it is trendy. Chastity is more than just a trendy fetish. The practice existed centuries ago and is still a popular idea today. There are many reasons that a person may want to engage in chastity practices. There are more reasons that I can manage at this time of the evening. The types I am familiar with are people who like having their orgasms and erections inhibited.
The longest amount of time that a sub stayed locked in his cage for me is 40 days. His dedication inspired me to write a book about chastity and record an audio series. And who could forget my the star of another one of my books Chastity, Dark Rising? Why does this fetish excite so much? Currently I am monitoring two submissive males who are in chastity. Since we communicate online, they keep their own key and ultimately all the power, but they surrender it to me spiritually.
Here are a couple of types of cages that I think are pretty cool. Both of these are available to purchase on Amazon. Also, there are lots of other fetish and sex toy stores on the internet where you can shop for the perfect chastity cage. I will add some more sources to this list as I find good ones.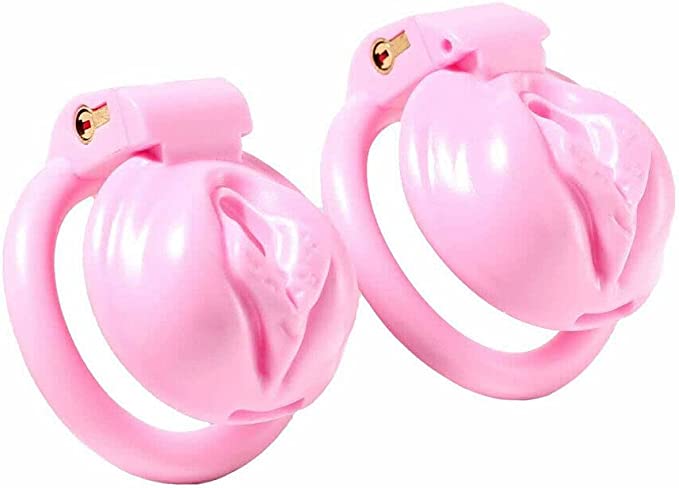 Here we have little pink ones with a labia decoration to make you look like a sissy. Not sure if they come as a two pack or what, but super cute.And then we have a basic traditional steel cage with a padlock.
There are also various kinds of locks that can be used such as a combo that acts as "key".
I just know your little cock twitches and throbs when I talk about locking you away in chastity for six weeks. If you're a good boy you may get out in time to have a snack with Kraumpus this holiday season!